Factories leaving the worker
Moving-Image work. Running time 7mins
Cut/Copy/Remix II, 2022
Commissioned by Birmingham Museum and Art Gallery and Vivid Projects
Drawing on materials from Birmingham Museum and Art Galleries digital archives, the Trade Union Resource Centre archives at Vivid Projects, alongside found footage of demolitions in the Midlands. The video work explores the legacies of privatisation, environmentalism, migrant labour and Trade Unionism in the West Midlands and wider UK. The work is rooted in the concept of 'Ruins in Reverse', working with this method as a way to explore how the legacies of hyper capitalism and privatisation from the 1970's onwards continues to impact upon us today and in the future.
Archive footage:
'Our Jobs Are Not For Sale' (1984).
Made by Unlimited Vision for WM County Council YURC Video (TURC Vivid)
'Put People First' (1982).
NALGO's campaign against privatisation of public services (TURC Vivid)
'Avtar Singh Jouhl on the IWA and the Trade Union Movement' (1991-92)
Birmingham Black Oral History Project (BMAG Digital Archives)
Video Extract of Factories leaving the worker

Cut Copy Remix II at Birmingham Museum and Art Gallery, 2022. Photo Credit Marcin Sz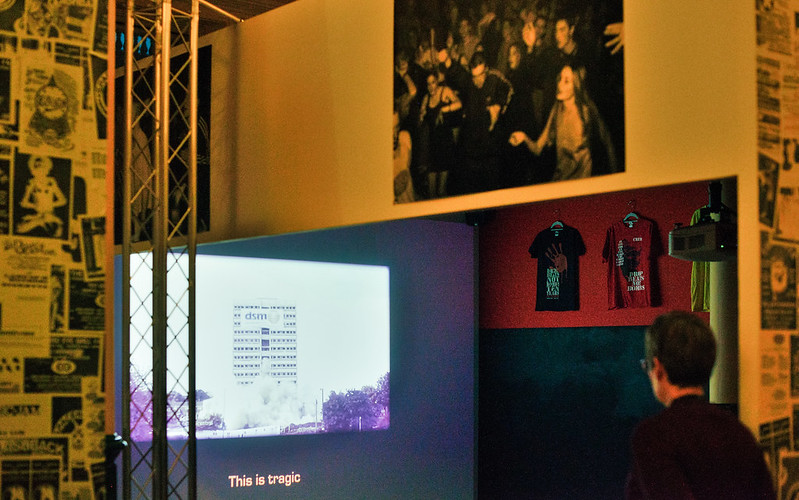 Cut Copy Remix II at Birmingham Museum and Art Gallery, 2022. Photo Credit Marcin Sz
Exhibited at 'Staying with The Trouble', Vivid Projects. December 2022. Photo Credit Marcin Sz
Exhibited at 'Staying with The Trouble', Vivid Projects. December 2022. Photo Credit Marcin Sz